Open RAN (Radio Access Network) is an innovative method for constructing wireless networks that has gained momentum in recent years. It is based on the concept of disaggregation, which involves breaking down network components into individual, interoperable parts that can be combined in different ways. This enables the use of standardised, interoperable components from various vendors, rather than being limited to a single vendor's proprietary equipment.
The traditional approach of using proprietary equipment from a single vendor is no longer the norm in Open RAN. Instead, Open RAN relies on a disaggregated approach that separates the Radio Access Network (RAN) into three main building blocks: the Radio Unit (RU), the Distributed Unit (DU), and the Centralised Unit (CU).
The Radio Unit (RU) handles the physical radio functions and connects to the user equipment. The Distributed Unit (DU) processes and controls the radio signals from the RU, while the Centralised Unit (CU) is responsible for overall network control, management and optimisation.
Open RAN uses standardised, interoperable components from multiple vendors, providing network operators with more flexibility, lower costs and greater innovation when building and maintaining wireless networks. Moreover, the disaggregated approach allows for more specialised equipment that can be upgraded independently, leading to a more future-proof network.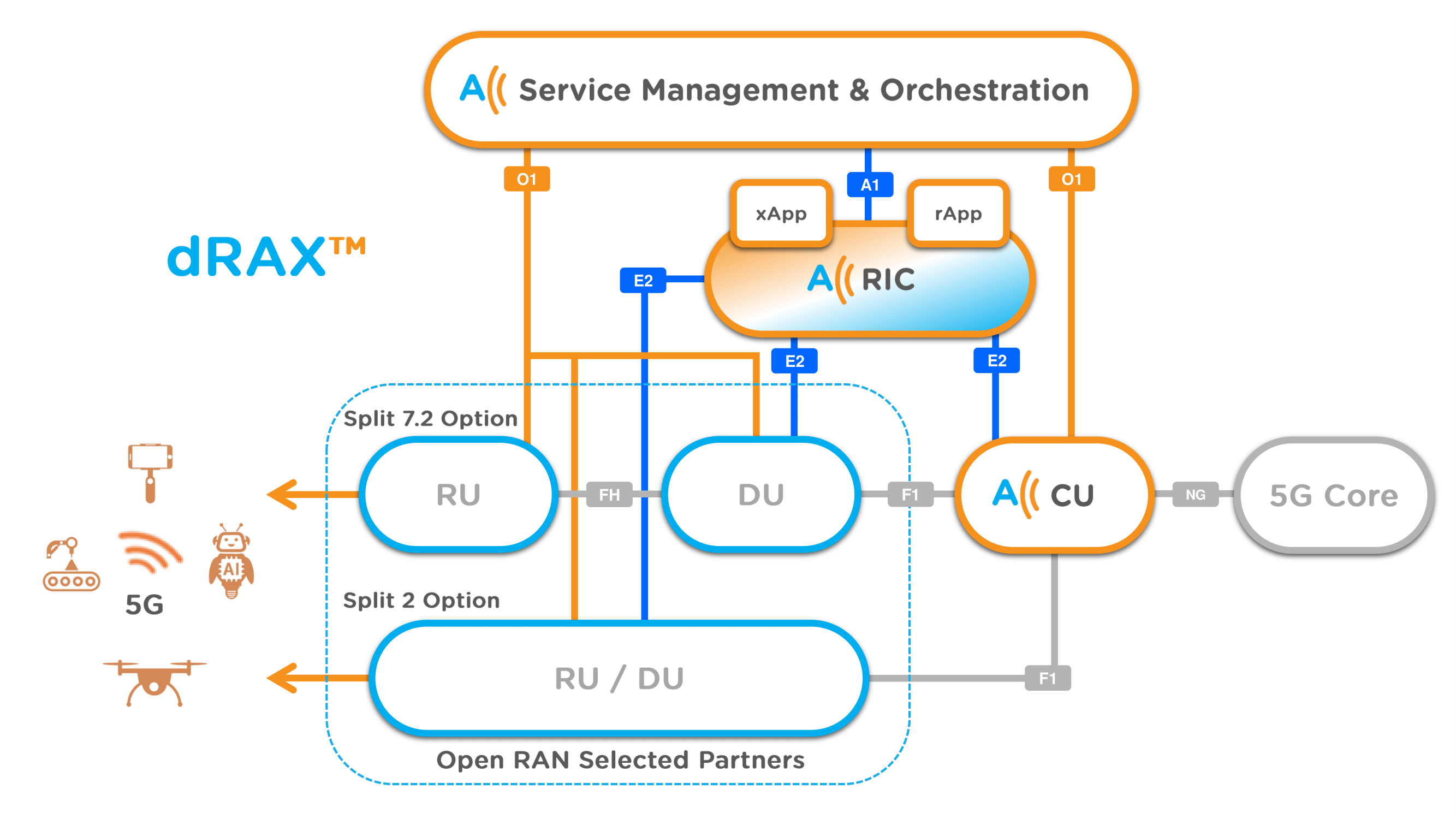 The RAN Intelligent Controller (RIC) is a crucial component of the Open RAN architecture, which works in tandem with the three main building blocks of the Radio Access Network.
The RIC provides a flexible and programmable interface between the RAN and various applications, services, and management systems. It allows for the deployment of new functionalities, applications, and services in the RAN, without the need for vendor-specific software development. In this way, the RIC enables network operators to innovate more quickly, meet changing market demands, and improve the overall user experience.
The RIC is an essential component of the Open RAN ecosystem, as it facilitates the creation of new services and the integration of new vendors into the network. It allows for greater agility and flexibility in deploying new functionalities and services, ultimately resulting in a more efficient and cost-effective network.
In conclusion, Open RAN presents a compelling alternative to traditional proprietary wireless networks by using standardised, interoperable components from multiple vendors. This approach provides greater flexibility, lower costs, and more innovation for network operators, resulting in a future-proof network that can be easily upgraded and adapted to meet changing market demands.
Accelleran is committed to delivering Open RAN solutions that are reliable, efficient, and cost-effective. Our solutions provide seamless interoperability, robust security, and exceptional performance to meet the needs of network operators. If you're interested in learning more about our Open RAN solutions and how they can benefit your network, please get in touch today.