Accelleran Private 5G Solution for Enterprise
An Open and Cloud Native RAN Architecture
True digital transformation is here. Create a fast, ultra-low latency and secure Private 5G network. Private 5G is transforming the enterprise landscape – Manufacturing, Healthcare, Transportation, Education and more. With our innovative dRAX platform, Accelleran brings intelligence to the RAN and provides a Turnkey Private 5G solution. 
Download Datasheet
Contact us
Accelleran Private 5G for Enterprise
Private 5G: Achieve True Digital Transformation
A private 5G network is a wireless network that is built specifically for the use of a particular enterprise. Unlike a public 5G network, which is open to anyone, private 5G networks are owned or leased by the user and are not shared with the general public.
These networks offer many advantages, including improved performance, higher levels of security, and the ability to tailor the network to the specific needs of the enterprise.
Private 5G networks are more reliable and are designed to meet the specific demands of the user. This is particularly important for businesses that need a dependable network for mission-critical and business-critical applications.
Accelleran dRAX™ : A Turnkey Private 5G Solution
Accelleran dRAX™ platform is as easy to as install as WiFi, leveraging Accelleran's ecosystem of partners. Our solution is genuinely cloud native, delivering a reliable and scalable Private 5G solution, aligned with Open RAN standards.
dRAX covers the key control and resource management functions of the RAN (SMO, RIC, CU) and is pre-integrated with a range of DU and RU solutions with different splits from our partners.
What does Open RAN mean for Private 5G?
Competition is the driver of any industry. Having an industry dominated only by a few large players can lead to stifled innovation, spiralling prices and complex supply chain issues.
Where before an enterprise would be 'locked in' buying hardware and software from a single supplier, Open RAN opens up the interfaces and allows Private 5G networks to run off 'Commercial Off The Shelf (COTS)' hardware – in the cloud or on the edge of a network. Private Networks are increasingly proving the viability of Open-RAN aligned networks.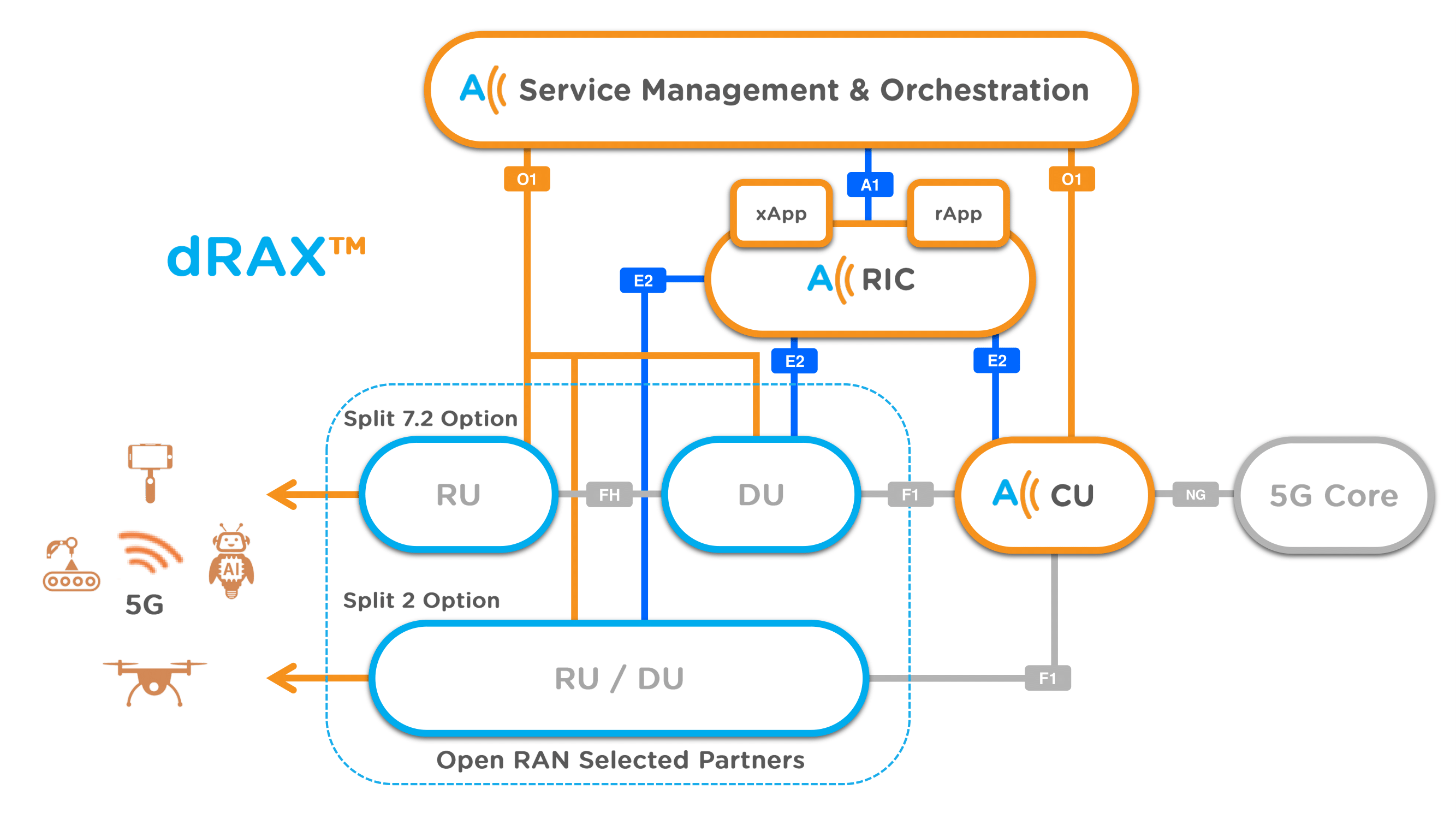 Accelleran: Private 5G Use Cases
Private 5G: On the Beach
Bringing 5G to the beach.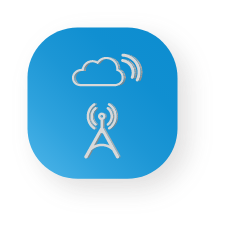 Accelleran provided a Private 5G Network setup on Barcelona beaches to improve coverage. Based on this pilot, a neutral network will be deployed on a beach in the El Barcelonés district, that will allow in the future to share resources between the different operators.
Thus, operators will be able to offer a higher quality service and increase their coverage to places that were previously shadow areas due to roll-out costs.
More on this case can be read here.
An Intelligent Private 5G Network with a RAN Intelligent Controller (RIC)
Industrial Use Case: Automotive Factory POC
Customer requirements were Improved Network coverage for AGV (Automated Guided Vehicles) and to reduce AP's and improve handovers vs WiFi.

Accelleran provided a private 5G network setup at an automotive supplier site with a mix of both indoor and outdoor RUs. The system also features a mixed architecture of both Split 7.2 and Split 2.0 architectures.
Accelleran's RIC was first released in 2019, with a rich partner ecosystem of developers creating an 'App store' of xApps and rApps that are bringing automation, intelligence and optimisation to the RAN. It is a truly cloud native RIC, enabling real-time control of network elements.
Smart interference Management: Using AI algorithms to ensure improved performance by managing interference from cell edge users.
Smart Handover: Ensure your connected devices connect to the best possible cell, accounting for cell load and signal quality to maximise overall system throughput.
Energy efficiency Management: Automatic adjustment of cell transmission power based on use
More use cases include:
Anomaly detection | ANR | Automated PCI Allocation |Traffic Steering | Coverage and capacity optimisation | Mobility and robustness optimisation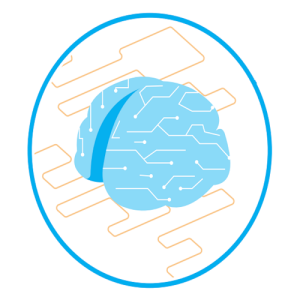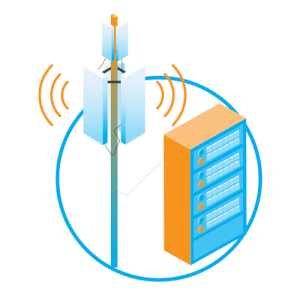 First a little clarification: There is no reason an enterprise cannot have a Private 5G network and WiFi working in coexistence. It's not either-or! Accelleran has customers who had already deployed a robust WiFi network – yet still sought us out to deploy a Private 5G solution.
Private 5G in particular triumphs where latency and speeds are important – mission critical scenarios.
Enhanced speeds and bandwidth: Private 5G provides significantly higher speeds over a Public 5G network, speeds required to enable advanced use cases such as AR, VR, drones, and remote maintenance applications.
Scalability: A network privately managed by an enterprise can be scaled to suit the needs of your project, providing immense flexibility.
Robust Security: The network is encrypted, and is deployed on the enterprise's premises and only allows connections for pre-authorised devices, vastly improving the security of the network. Data does not even have to leave the enterprise network.
Low Latencies: Mission critical applications require ultra-low latencies, especially in more advanced use cases such as factory automation
Want to know more? Contact us!
Would you like to know more about our products, solutions and plan a video call with us? Let us know and we will shortly be in touch with you.