Contact us
If you are interested in more information about Accelleran, want to learn more about our solutions or for anything else, get in touch today.
Contact us
Accelleran HQ is based in Antwerp, Belgium. Accelleran has been a pioneer of Open Radio Access Networks since its foundation in 2013.
Accelleran is the developer of an open and containerised RAN Software made as an alternative to the traditional mobile telecom approach. The company's cloud-native techniques enable businesses with network virtualisation to serve private, public, and neutral host networks.
The software-driven approach to RAN will bring immense benefits to the business landscape, enabling a multi-vendor RAN ecosystem that creates greater flexibility, efficiency and reduced costs for operators and private 5G networks.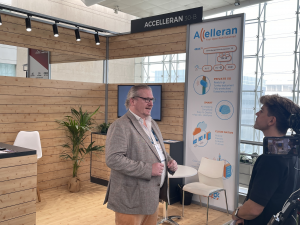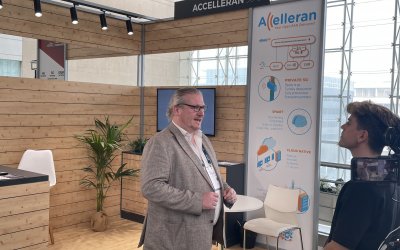 Accelleran was proud to sponsor the Fyuz event, which took place on the 25th to the 27th of October 2022. This event was a forum for leaders of disaggregated network solutions and wider telecom industry technologies. 
During the event, our CEO Stan Claes highlighted our unique positioning in the OpenRAN space. On the exhibition floor, we showcased our 5G OpenRAN end-to-end solutions.
read more