关于Accelleran
如果您对 Accelleran 及我们的解决方案感兴趣,请不要犹豫,尽快联系我们。我们的团队随时准备回答您的任何问题,并为您提供所需的解决方案。立即联系我们,了解我们能为您做些什么
联系我们
关于 Accelleran
Accelleran的总部位于比利时的安特卫普。我们的目标是为私有5G网络创建一个与Open-RAN相对应并且支持多供应商的解决方案。 通过倡导以软件为主导的RAN方法,我们旨在重塑业务格局,促进一个承诺提供灵活性、高效性和对运营商及私有5G网络成本效益的多供应商RAN生态系统。
私有 5G 与 Accelleran 的角色
想象一下一条高速公路 – 专属于您,精心为您企业的独特流量需求定制,代表安全、速度和效率。这就是私有5G网络为您的企业所代表的,一个专为您而设,没有外部干扰的数字高速通道。 与公共5G网络相比,这些网络就像拥挤的高速公路,各个企业争夺空间,而私有5G网络则形成鲜明对比,提供量身定制的解决方案,确保最佳性能、无与伦比的安全性和适应性。 Accelleran不仅仅是提供者,更是一个全面的解决方案合作伙伴。我们整合整个网络堆栈,从RU-DU-CU到RIC-SMO,为您呈现无缝的私有5G体验。本着Open RAN的原则,我们的产品为私有网络带来了其最好的一面。我们的CU-RIC-SMO软件专为x86服务器平台制作,与我们策略合作伙伴的预集成RU-DU解决方案完美匹配。结果?一个完整的、即插即用的私有5G解决方案。我们的承诺并不止于此。有了我们的售后支持,认为我们是您所有网络需求的首要盟友。。
您可以阅读更多关于我们的私有 5G 解决方案的信息:此处
RAN 智能控制器
RAN 智能控制器 (RIC) 是现代 RAN 运营的核心,推动动态、实时的变化并促进自动化。在其核心,RIC 利用 SDKs, xApps 和 rApps 来塑造无线接入网络的未来。 Accelleran 的 RIC 是前沿技术和适应性的融合。我们的方法强调了 xApps 和 rApps 的重要性,允许在 RAN 操作中进行定制、可扩展和精确。通过我们的 SDK,我们弥合了潜力和应用之间的鸿沟,提供工具来发挥 RIC 在各种场景中的力量。
您可以阅读更多关于我们的 RAN 智能控制器的信息:此处
OPEN RAN – 连接的未来
OPEN RAN 或开放无线接入网络,不仅仅是一个术语;它是移动网络世界中的一个范式转变。在其核心,OPEN RAN 使 RAN 的设计、硬件和软件组件民主化。它推动互操作性和灵活性,打破了特定供应商限制的枷锁,为创新铺平了道路。 那么,为什么 OPEN RAN 如此关键呢?虽然传统的 RAN 系统很有效,但它们有限制。它们是固定的,受制于特定供应商的设计,并且为定制提供了有限的空间。OPEN RAN 改变了这一叙述。通过推广分散的方法,它允许来自不同供应商的网络组件进行互操作,为 RAN 部署带来了急需的灵活性。这不仅降低了成本,还促进了创新文化,因为企业不再受制于专有解决方案。 Accelleran 站在传统与创新的交叉口。我们认识到 OPEN RAN 在重新定义移动网络未来方面的潜力。我们的解决方案量身定制,以利用 OPEN RAN 的固有优势,确保适应性、降低成本和提高性能。
我们渴望与您建立联系。但请注意,虽然此页面是用您的语言编写的,但我们的团队目前只用英语、法语, 西班牙语和荷兰语交流。我们邀请您在下面发送您的问题和意见,我们将尽最大努力为您提供帮助。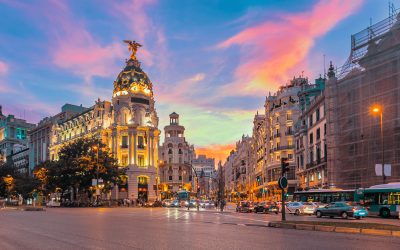 Event Date: October 9-11
Location: Madrid
Accelleran Booth Number: 30
Our participation in FYUZ 2023 underscores our unwavering commitment to championing Open RAN principles. At Accelleran, we remain at the forefront of innovative solutions, with our Private 5G and RIC offerings exemplifying our dedication to high-calibre, scalable, and future-ready telecommunications infrastructure.
Join us in Madrid at Booth 30 to explore our latest innovations in Private 5G and RIC. To schedule a detailed discussion with our team, please reach out directly. 
read more
Want to know more? Contact us!
Would you like to know more about our products, solutions and plan a video call with us? Let us know and we will shortly be in touch with you.