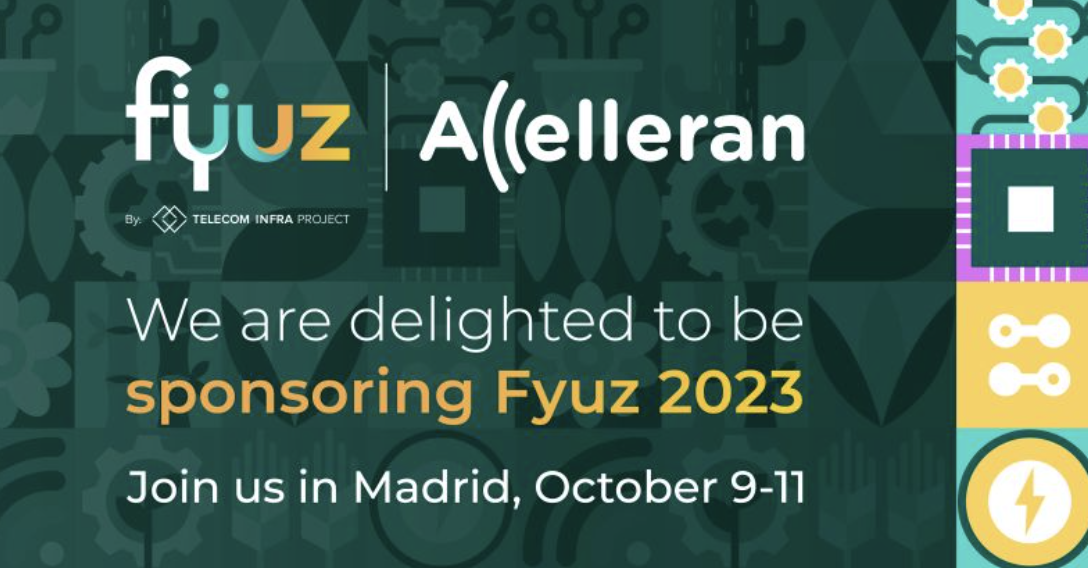 Accelleran to sponsor FYUZ 2023.
Release: 9th August 2023
Accelleran is honoured to announce our sponsorship at the Fyuz23 event, presented by the Telecom Infra Project. This esteemed gathering serves as a nexus for discussions on open and disaggregated telecom infrastructure, spotlighting the critical developments that are set to mould the industry's trajectory.
The event will take place in Madrid from October 9-11. 
Our participation in FYUZ 2023 underscores our unwavering commitment to championing Open RAN principles. At Accelleran, we remain at the forefront of innovative solutions, with our Private 5G and RIC offerings exemplifying our dedication to high-calibre, scalable, and future-ready telecommunications infrastructure.
The rich agenda set out for FYUZ 2023 will undoubtedly stimulate productive exchanges on current trends, challenges, and the future roadmap of the telecom sector. We eagerly anticipate collaborative dialogues that can offer actionable insights, further solidifying the industry's march towards a more open, adaptable, and transformative future
Join us at Booth 30 to explore our latest innovations in Private 5G and RIC. To schedule a detailed discussion with our team, please reach out directly.