Accelleran dRAX™
Smart, Open, Cloud Native.
Accelleran's dRAX™ delivers proven virtualised software components to enable real-world deployment of multi-vendor, disaggregated Open RAN, in alignment with the open standards such as the O-RAN Alliance. 
Contact us
dRAX: Cloud-Native Open RAN software
Accelleran's dRAX™ delivers proven virtualised software components to enable real-world deployment of multi-vendor, disaggregated Open RAN, in alignment with the open standards such as the O-RAN Alliance. These Cloud-Native components deliver reliable, cost-effective and scalable solutions for both and 4G and 5G networks. dRAX components cover the key control and resource management functions of the RAN (Service Orchestration, RIC, CU-CP, CU-UP) and are pre-integrated with a range of DU and RU solutions from our partners and other vendors in the RAN ecosystem.
Containerised and ready for deployments on 21st Century network infrastructure, dRAX is fully integrated with popular orchestration platforms such as Kubernetes. Leveraging our unique Jetstream architecture for performant, distributed, location-transparent virtual service meshing, dRAX can support all scenarios from small-scale office deployments with a handful of cells to large-scale solutions with multi-node clustering, load balancing, geo-redundancy and EDGE services.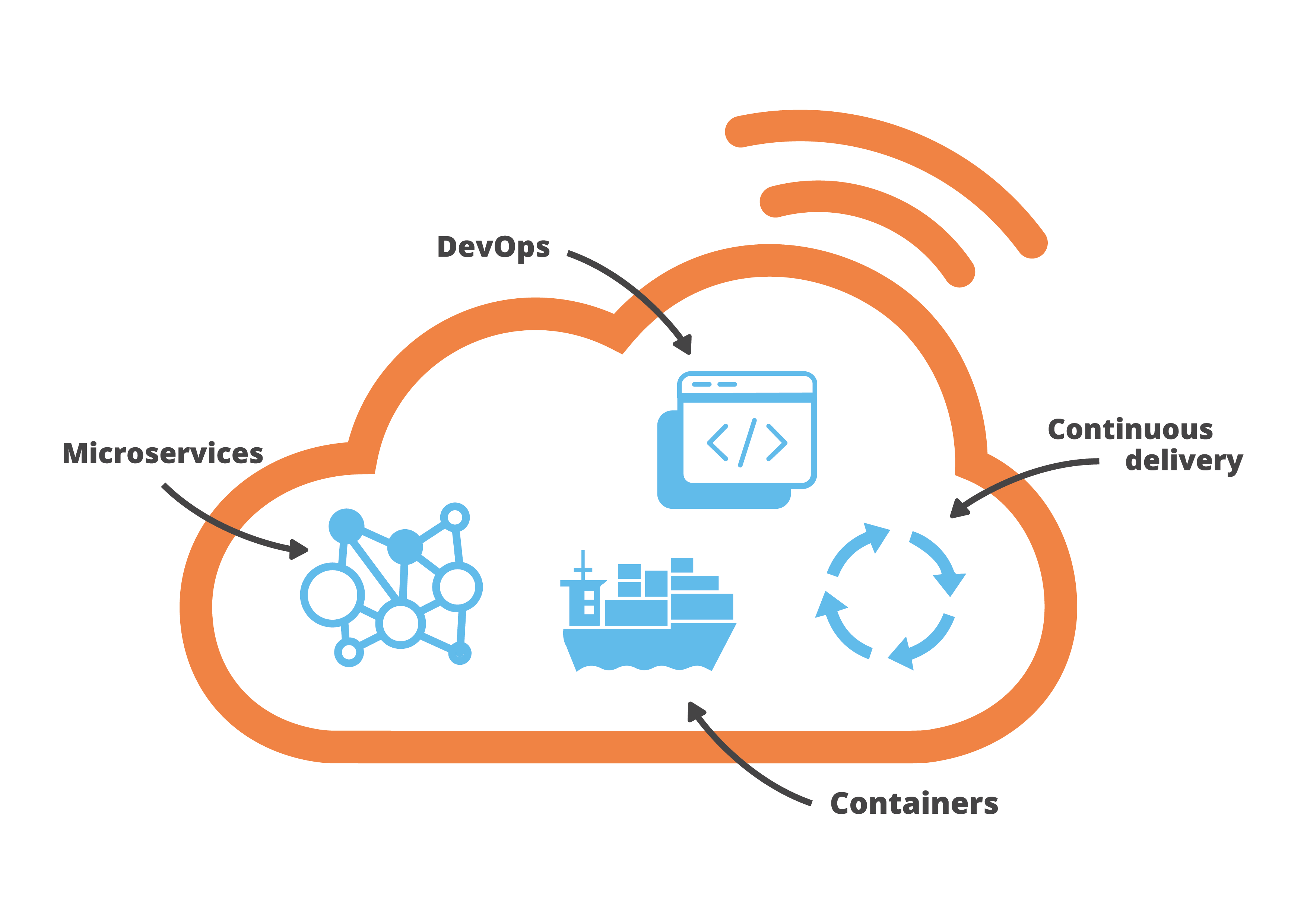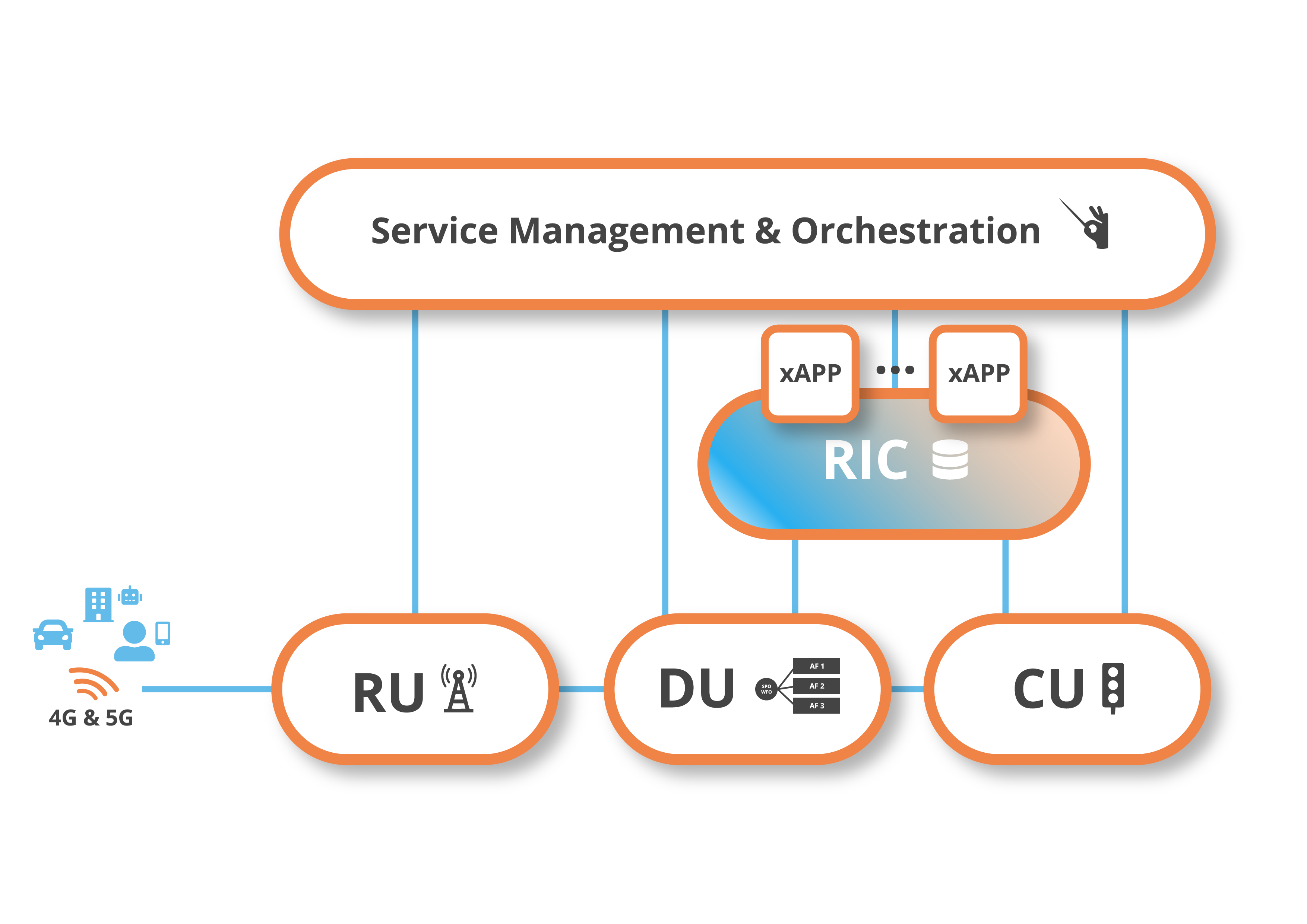 dRAX-RIC: RAN Intelligent Controller
Accelleran dRAX™-RIC delivers a truly Cloud-Native near real-time RAN Intelligent Controller as per O-RAN, that enables near real-time control and optimisation of Open RAN elements and resources under its control.
At the basis of the dRAX™-RIC lies a framework that provides all the necessary functions for onboarding and life cycle management of xApps. It supports the deployment of containerized xApps and provides them with a number of services:
xApps onboarding and lifecycle management

Access to real-time RAN measurements and events

Configuration of RAN components
Real-time commands to direct RAN behaviour (e.g. force a handover, sub-band masking)
Real-time state database
Inter xApps communication
API-driven xApps configuration and policy management
Operators and integrators alike use dRAX-RIC today as a production-ready development   platform to leverage Open real-time RAN data and control hooks to create their own AI-based xApps and enhance RAN intelligence and automation. 
Featuring ready-to-use xApps boilerplate and clearly documented APIs, dRAX-RIC makes it a breeze for third-party developers to quickly create their own xApps and integrate RAN intelligence and control in their workflow. 
dRAX delivers on the promises of manageability and orchestration of open and disaggregated RAN. 
On top of open APIs, dRAX also provides an intuitive graphical user interface that supports the monitoring and configuration of the Open RAN elements as well as xApps onboarding. 
dRAX also features innovative Kubernetes-based orchestration capabilities that can dynamically instantiate RAN microservices when and where they are needed.
dRAX makes it easy to integrate with 3rd party end-to-end orchestration platforms to deliver end-to-end services relying on cellular connectivity.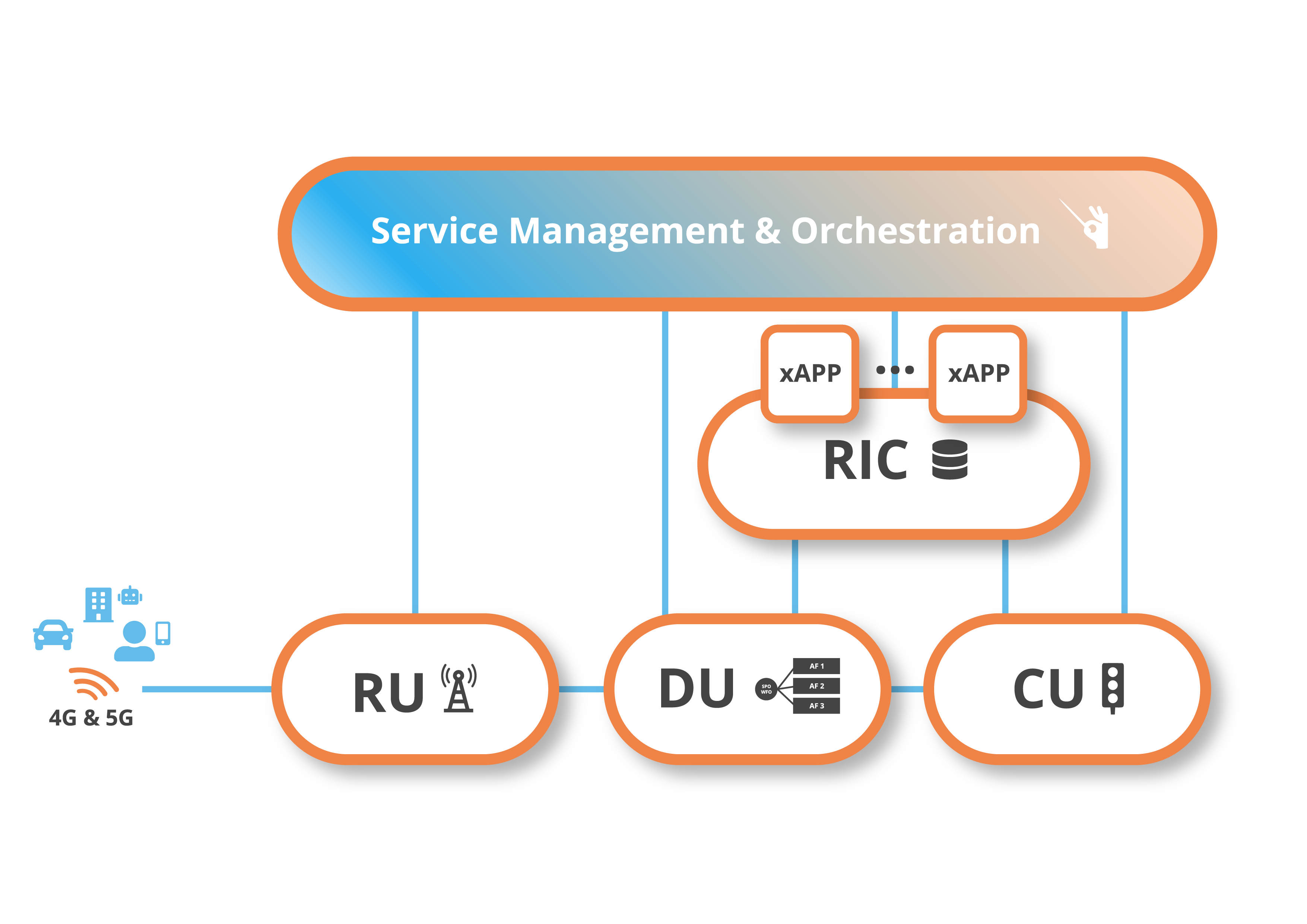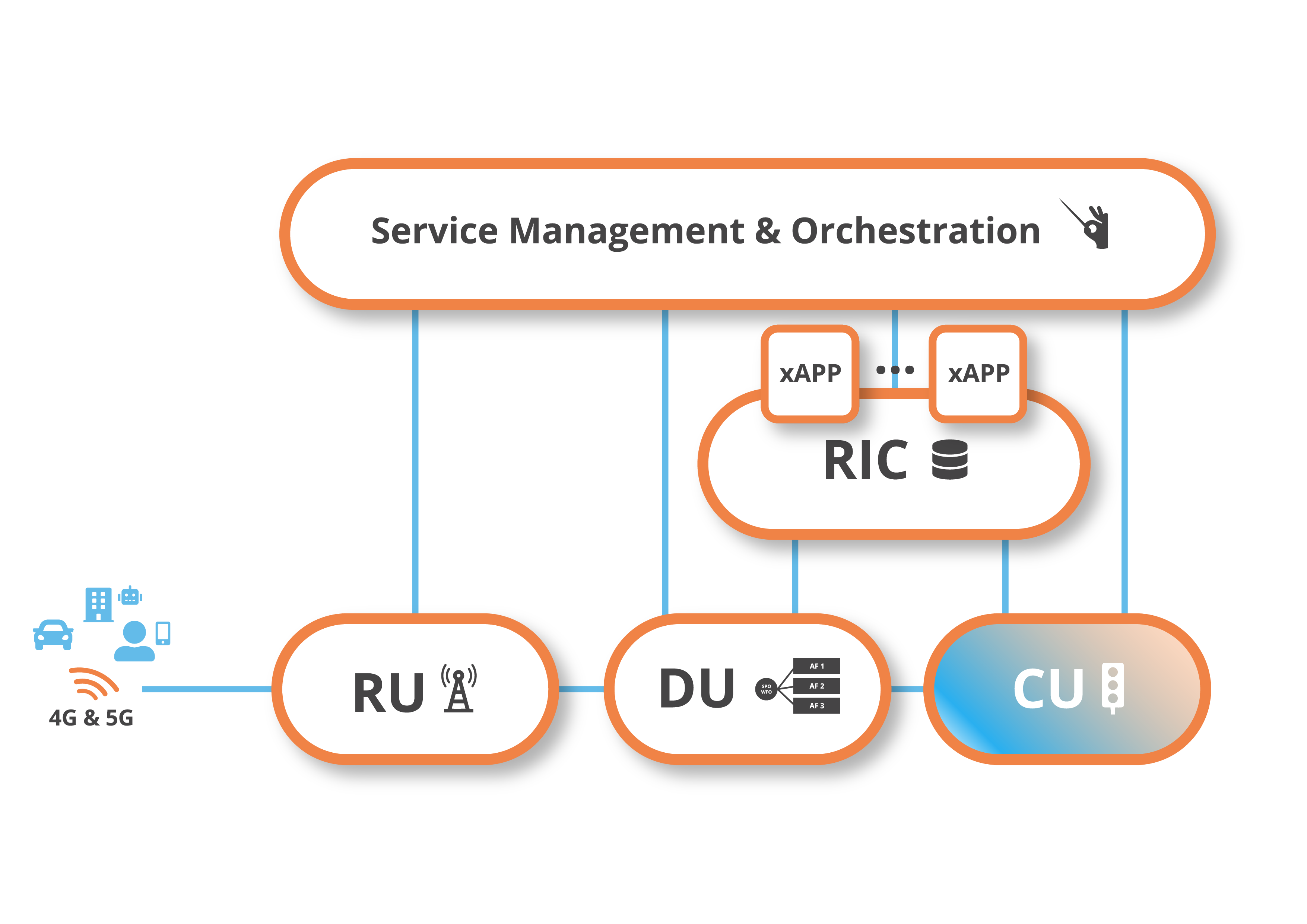 Accelleran's dRAX™-CU provides a fully standards-compliant, Cloud-Native implementation of the Central Unit – User Plane (CU-UP) and Central Unit – Control Plane (CU-CP) as defined by 3GPP.
dRAX-CU is a genuine microservices based architecture built from independent, location-transparent, containerised services with well-defined interfaces and specific responsibilities (e.g. F1 Manager, UE Connection Manager) and implemented on Accelleran's Jetstream service mesh technology. Scalable from single node solutions to wide-area geo-redundant clusters, dRAX provides strong support for network security, scaling and fault tolerance.
The dRAX-RIC's near real-time xApp platform allows the roll-out of smart apps for management and optimisation of the RAN. These apps, having access to RAN data as never before, can use this to feed to near-real time control functions, leveraging the benefits of AI and Big Data. This open platform allows third-party apps to complement the Accelleran portfolio
.
Current xApp offering includes:
dRAX Dashboard
Near zero-touch provisioning
Automated Neighbour Manager
Smart Handover
Automated PCI Allocation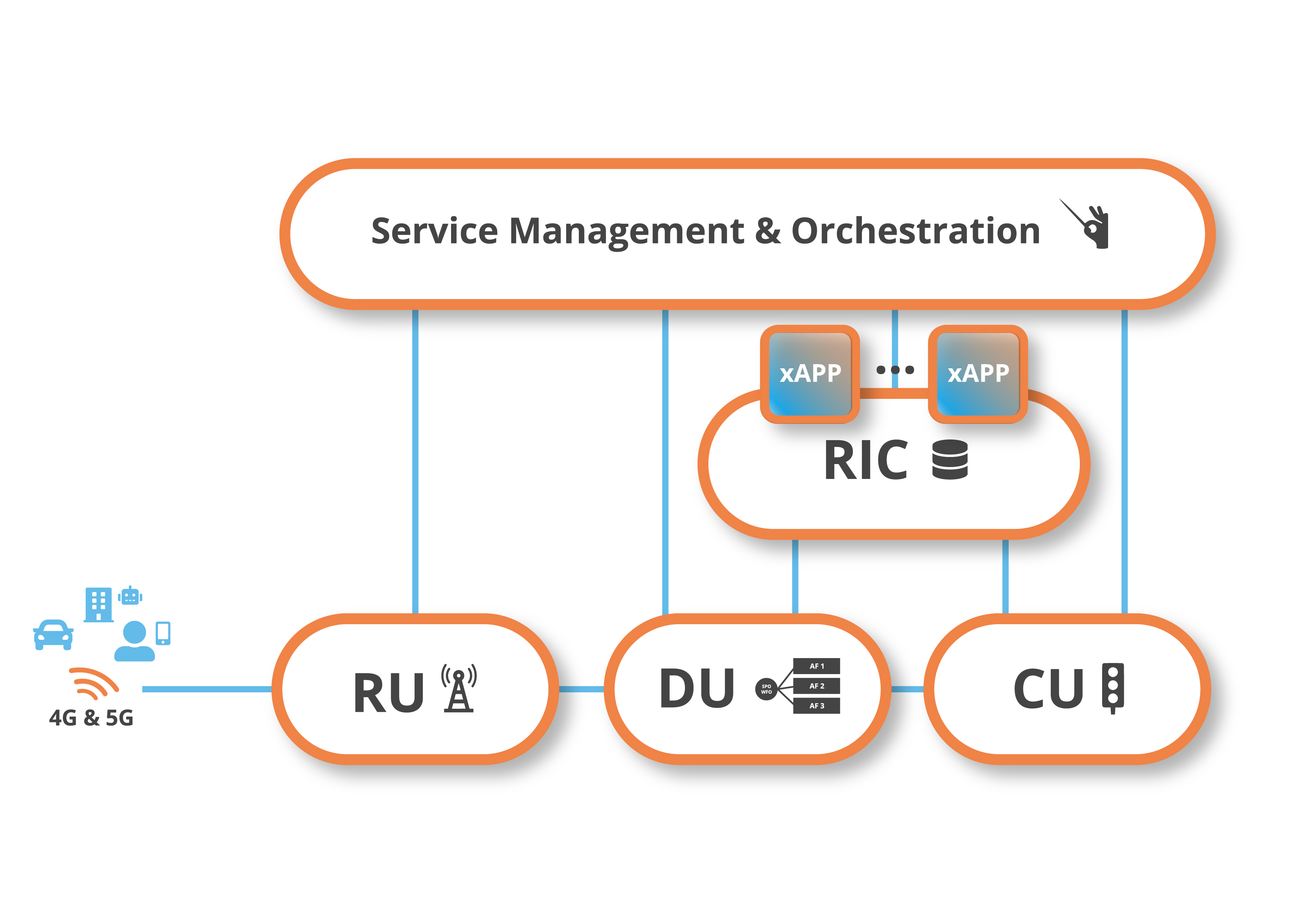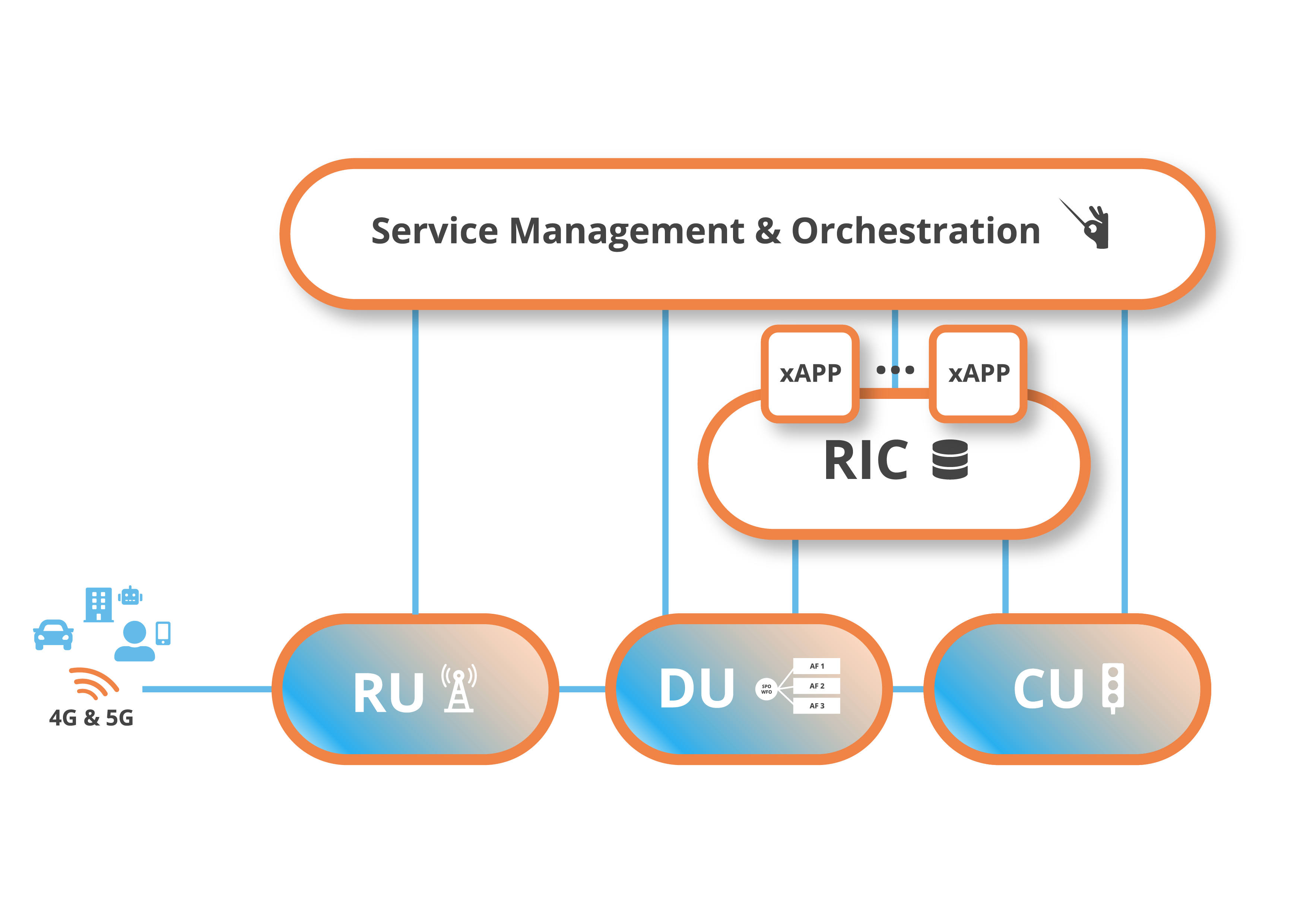 Enabling the full functionality of an e/gNodeB, this software package delivers an integrated software solution, including all the essential components: Layers 1, 2 and 3 of the RAN function and the necessary OAM and security features.
The  optimised multi-platform carrier-grade small cell software has been designed with portability and flexibility at its core. Currently available for operation on Marvell 71xx and 73xx silicon platforms, this software ports across multiple silicon platforms, and supports different Open RAN splits, from a fully embedded traditional Small Cell to virtualised C-RAN architectures.
The xNodeB software enables OEMs, ODMs and system integrators to use their hardware platform of choice.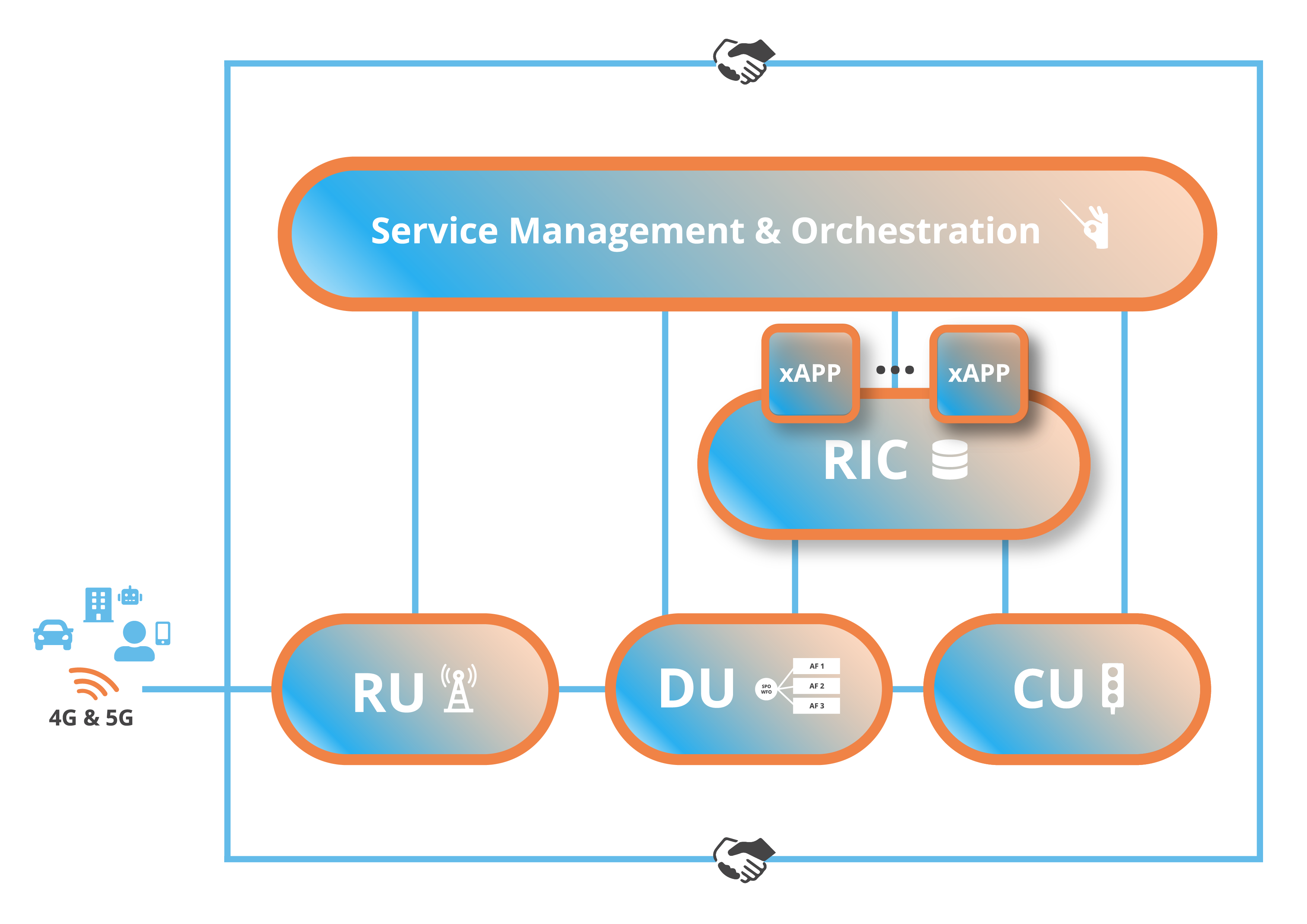 While open standards are prerequisite to delivering truly interoperable products, integrating the individual components into a working solution remains a task cut out for our experts. Providing test environments and services necessary to integrate a multi-sourced Radio Access Network, dLAB delivers on the Open RAN promise.

With our experience of integrating hardware and software network functions, from Radio Units, over Distributed and Central through the RAN Intelligent Controller, we offer an effective path towards a fully operable and integrated Radio Access Network, both on premise as well as in our own labs.
Want to know more? Contact us!
Would you like to know more about our products, solutions and plan a video call with us? Let us know and we will shortly be in touch with you.