dLAB: Integrating your Open Radio Access Network
While open standards are prerequisite to delivering truly interoperable products, integrating the individual components into a working solution remains a task cut out for our experts. Providing test environments and services necessary to integrate a multi-sourced Radio Access Network, dLAB delivers on the Open RAN promise.

With our experience of integrating hardware and software network functions, from Radio Units, over Distributed and Central through the RAN Intelligent Controller, we offer an effective path towards a fully operable and integrated Radio Access Network, both on premise as well as in our own labs.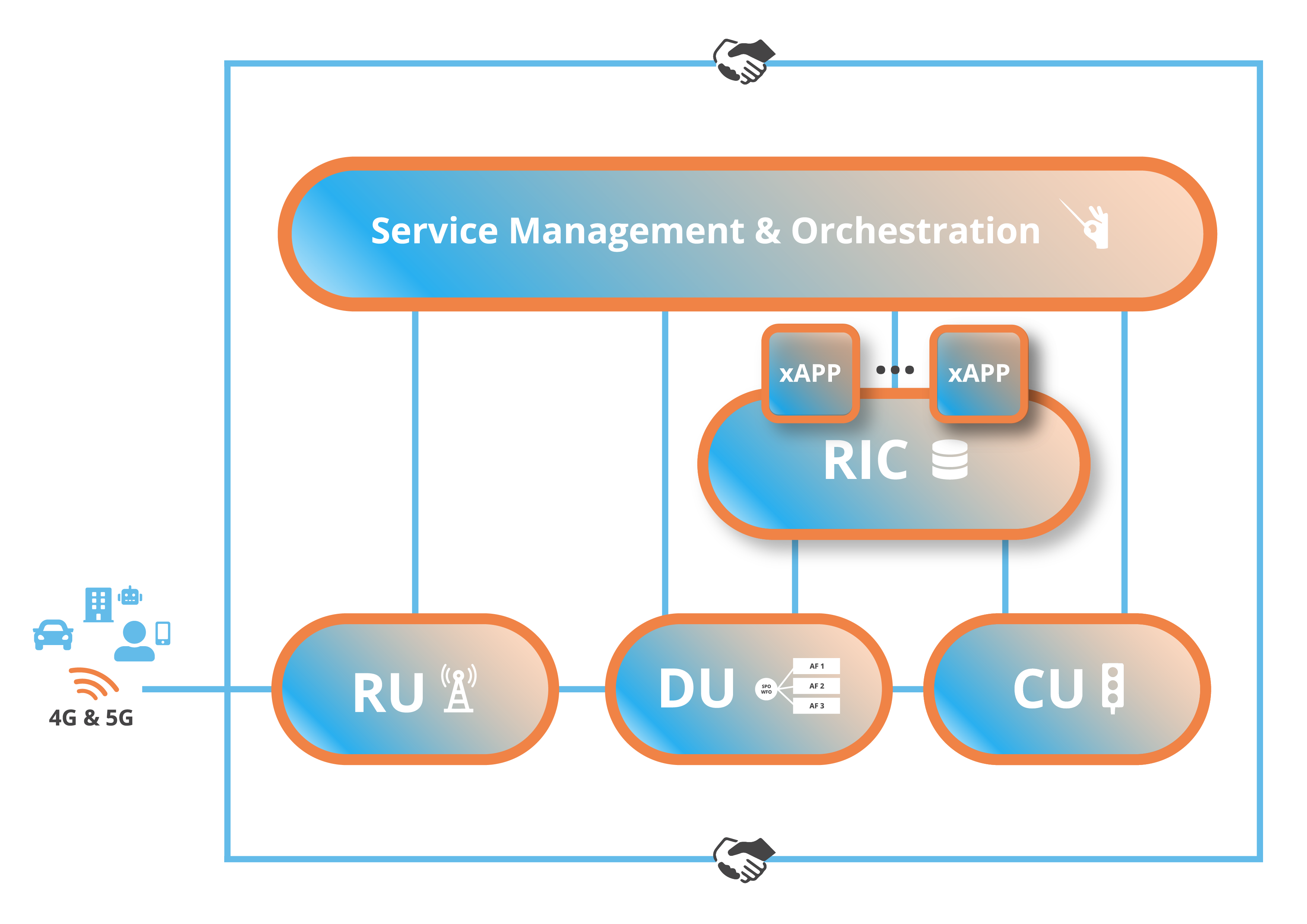 Want to know more? Contact us!
Would you like to know more about our products, solutions and plan a video call with us? Let us know and we will shortly be in touch with you.